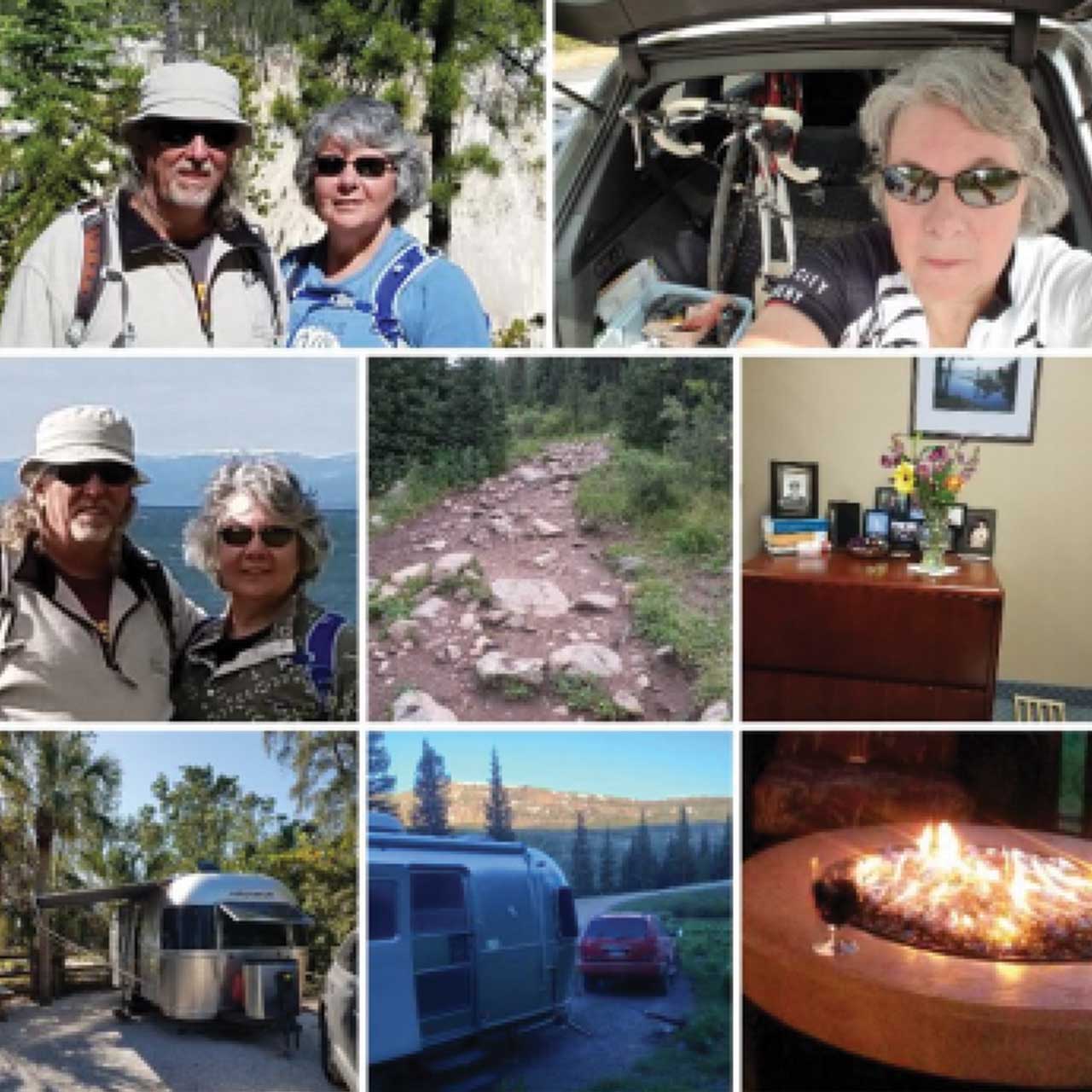 K. Joanne Bocovitch, CPA - Vice President
Determined? Or stubborn? Joanne Bocovich, CPA, considers herself both. It's that tenacity that has helped shaped her years of success in business, along with her unconventional approach to things. She's also inquisitive and optimistic, which go hand-in-hand with her love of life and travel. Having been with Kelling, Bocovich, & Co., LTD since 1997 and a shareholder in the firm since 2000, Joanne specializes in providing accounting and tax services for small businesses. Her formal education includes a Bachelor of Arts in Mathematics from the University of Colorado Boulder, and she has completed Accounting coursework at the University of Minnesota's Carlson School of Management in addition to Master level coursework in Atmospheric Research at the State University of New York Albany. When she's not working in the office, Joanne enjoys a wide range of outdoor activities with her family. Here are some other interesting thoughts and experiences she's shared to introduce herself on a more personal level.

What is your best advice for businesses?
First, would be to follow your dream and surround yourself with people who believe in you and want to help support your goals. Secondly, you don't have to do everything yourself.

What does leadership mean to you?
Leadership for me means looking for the unconventional—whether that is people, methods or tools. Change doesn't come from doing the same thing over and over again.

What is the best book you've ever read?
Because I love books and reading so much, my favorite book is likely the next one I pick up. Only occasionally am I ever disappointed, but there is always another book waiting to be read.

What is the best trip you've ever taken?
I absolutely love road trips! My husband and I like to travel the country. There's just something about loading up the vehicle and the camper and heading out on another great adventure. The essential ingredients that make it a stellar trip are being with family and some kind of activity such as hiking, biking or paddling. And then topping it off with an evening together sharing good food and company.

What would you most like to tell the age 13 version of yourself?
Enjoy your life—it's a great ride.

What has been the most important innovation you have witnessed in your lifetime?
It would have to be computers. I started out working with computers that required a separate punch card for each line of code. Then, I went on to work with my first home computer, our Apple IIe, which we bought in 1984. While in grad school, I worked with the Cray computer, which crunched programs overnight. I am astounded by what I have witnessed evolve with all the variations of technology over the last 40 years. Now, I'm surrounded on a daily basis by a desktop, laptop, tablet, phone and fitness tracker. I can't wait to see what's next.

What are the top highlights of your life?
Having incredible parents who believed in me and allowed me to follow my own path. Getting to spend over 35 years with the greatest guy on earth, and I'm looking forward to a lot more. And, of course, raising three wonderful children and watching them all successfully pursue their own paths and dreams.